WE'RE NOT JUST TICKETING…
Glitnir's Online Store is the perfect compliment to our POS (Point of Sale) system as it features a fully integrated inventory tracker.
Did you just sell the last item at your brick and mortar store? No need to update your inventory or disable the item from showing online because sold out inventory is automatically unavailable for online buyers until your stock is replenished! No need for embarassing follow up calls or emails to explain that the item is sold out and not currently available.
Our online store also allows your ticket buyers the ability to purchase tickets and merchandise in the same transaction without a hitch. The Glitnir System enables the online customer to buy other product, especially if the organization is featuring a hat, sweatshirt of some other article of merchandise during the ticket transaction.
Desktop Online Store Sales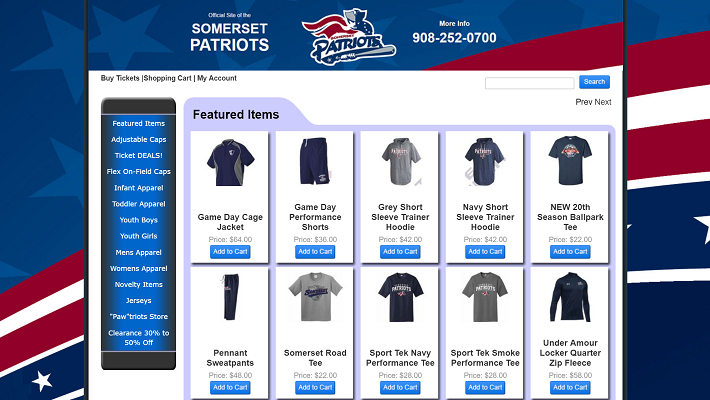 Mobile Online Store Sales